SERVICES
COMPANY PROFILE
VISION AND MISSION
Triton Securities Corporation was registered as stockbroker and dealer in securities with the SEC on February 10, 1994 and with the PSE on March 18, 1994. The primary purpose for which the company is formed is to acquire for itself or in behalf of others, by purchase, subscription or otherwise and to invest in, hold, sell, or otherwise dispose of, the stock certificates or other securities of any public or private corporation. The company started commercial operation on April 22, 1994.
To better serve the clients, the company moved to Makati with registered address at 26th floor LKG Tower, #6801 Ayala Avenue Makati City, occupying the whole floor and within the heart of the country's financial center. This resulted in a better coordination and more efficient flow of operations which all results to improved client service.
The Company, being a broker/dealer in securities, is regulated by PSE and SEC, and is subject to the capital requirements in accordance with the Securities Regulation Commission. The objective in managing capital is to ensure that a stable capital base is maintained in accordance with industry regulations, while maintaining investor, creditor and market to sustain the future development of the business.
The company maintained to manage within the scope of legal rules and regulations imposed by government agencies particularly SEC and PSE. In this regard, the company moved forward with the solid trust and support of stockholders, the wisdom and steadfastness of the Board of Directors and the confidence of the customers.
The company's performance gives numerous accomplishments and triumphs that we can be proud of. We stand confident in our collective abilities and in the soundness of vision and business strategies.
We believe in continued improvement, maintaining open and clear lines of communication, in dealing fairly with our customers who are the main factor to our success.
Licensed Salesperson
Boon Buan Hy
Authorized Clerk/Sales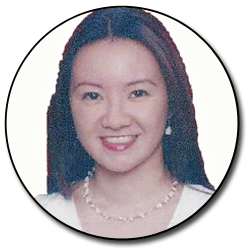 Wendy Jane Ching
Authorized Clerk/Sales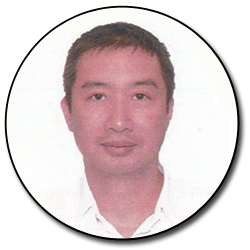 Camillo Ng
Authorized Clerk/Sales
Enrique Luy, Jr.
Authorized Clerk/Sales
Robin Teng
Authorized Clerk/Sales
Philip Saria
Authorized Clerk/Sales